Light of Christ to move forward with a Spring Debt Reduction Capital Appeal.
At our November 18th Congregational Meeting, members voted to more boldly position the congregation for future ministry and growth. By intentionally paying down on our existing mortgage, Light of Christ will be able to address not only some maintenance and upkeep issues, but we will be able to consider potential staffing strategies which will build our ministry capacity, with an eye toward growing our congregation.

There are some wonderful ways for YOU to be involved in the work of drawing our church together for this important appeal. Support teams are being formed. These are an opportunity to serve the ministry, get to know some other LOC members, and to have a limited scope to your commitment. The following are appeal support teams formed, as well as the co-chairs for each team:

Lead Gifts Team
Amy Bigot
Brenna Demeules

Events Team
Kevin Jaunich
Kylee Amdor

Communications Team
JoMarie Williamson
Dennis Lohmann

Spiritual Life Team
Gina Nee
Gary Prinsen

Children/Youth/Family Team
Kirsten Kelly
David Schneck
Dan Langner

Please call the church office or reach out directly to one of them if you are willing to serve.

Resources for Congregational Meeting on November 18, 2018
Here are three documents related to the Nov. 18th congregational meeting.
Appeal Support Teams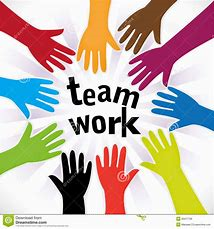 SHORT TERM OPPORTUNITY – How would you like to help shape our next steps together as a congregation? We're looking for members to serve for a short-term on one of the following appeal support teams: Communications; Spiritual Life; Events; Early Giving. This will only be a for a few months, but you can have an impact on LOC for this next chapter of our life together. If interested, please email or call Tim Johnson at tdale57@gmail.com/952-472-1755, and he will get you connected.