Please click here to view our 2023-2025 Strategic Plan.
Your input has been important all through our Visioning Process. And now is an opportunity for you to share your input on two important things: Some Ministry Initiative ideas and also some possible Facilities Options or upgrades. Open the Response Form and then watch Pastor Bruce's Overview from his Oct. 23rd sermon - see links below. Register your priorities and then submit your form. Thanks for sharing your perspectives!

Vision Response Form: https://forms.gle/46TXsnH4hBHbc9xk8
Pastor Bruce's Overview: https://youtu.be/Es5lzXs2iCw
We'd love your input! Please check out the following and share your thoughts. You are encouraged to fill out the Response Form below and/or simply email your input to our Shared Ministry Director, Tim Johnson, at Tim.Johnson@LOCDelano.com Thank you!

Ministry Initiatives Intro video: https://youtu.be/R2150nSsILQ
Ministry Initiatives Explained video: https://youtu.be/NZngN4XeZLY

Click here for the Ministry Initiatives
Click here for the Response Form
Watch for coming Vision Conversation Groups beginning in September. Small gatherings to share with you some of our discoveries and ideas for moving forward as a congregation. We're looking forward to some good conversation and your feedback on a couple of fronts:
Mission/Ministry Initiatives -- special objectives or areas of focus that will sharpen some of our energies and resources for the next 3-4 years
Facilities/Campus/Building improvements— everything from redoing our parking lot to refreshing our bathrooms and kitchen to enlarging our main entry and narthex/gathering area to better conferencing possibilities to building security to improving our outdoor worship space and playground to, well, yes, probably a new hot water heater. We're excited to see what you think. These aren't proposals, but an opportunity to share, have some dialogue and to consider together how these improvements might best bolster our mission and ministry.
Our Vision Team, the Facilities Exploration Team, Church Council and Staff have weighed in so that we feel good about presenting these ideas. Our hope is that with some more of your dialogue and input, we'll be able to sharpen these important vision pieces and present them as recommendations at our 2023 Annual Meeting.
Please continue praying for the Spirit's leading us as we discern how best to shine the life-giving life and hope of Jesus Christ out into our community and beyond.
Reach out to any of us on the Vision Team at any time:
Kylee Amdor
Derek Horeis
Tim Johnson
Pastor Bruce Kuenzel
Lisa Spencer
Dave Wuerger
A number of Table Talks were held in the spring at Light of Christ. These were designed as an outreach to all members, recognizing that the past couple of years have been a challenge and that many aren't as connected as they might like to have been. Many different days and times were offered to the congregation. Checking in with one another, sharing some thoughts and experiences, and dreaming a bit about future steps as a congregation were all a part of meaningful conversation.

Click here to view a summary containing some insights and reflections.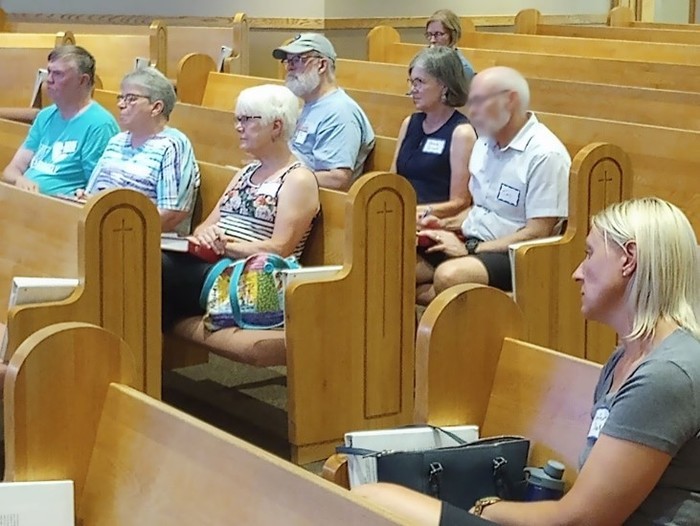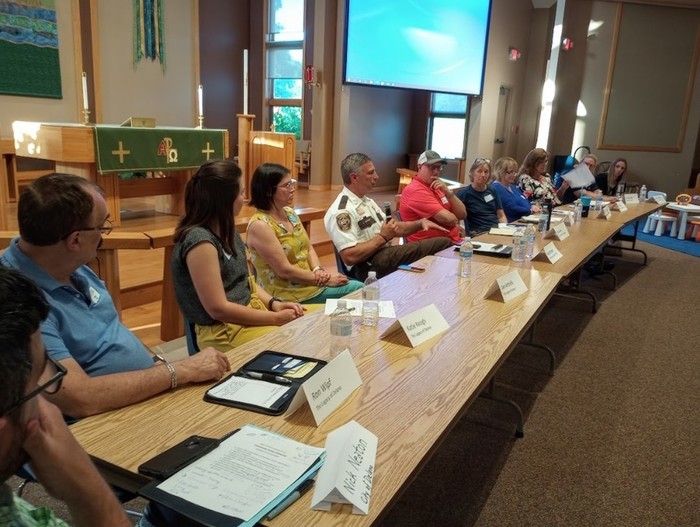 What's at the heart of your organization?
Where do you see the most pressing needs/challenges in people's lives?
What has changed in your work in the past two years?
How do you best partner with other organizations?
Where are volunteers most needed?
How might a faith community like Light of Christ serve or support you?

These were some of the questions discussed at Monday evening's Community Leader Gathering here at church as a part of our Strategic Visioning Process. In all, we had eleven area leaders here to discuss and share perceptions and needs of those in our Delano/Wright County community, things often "under the radar," challenges for those sometimes more on the periphery or the edge of things. Click here to watch a recording of the July 18th community leader gathering.

A few take-aways:
Needs have continued to grow, especially over these past couple of years. Everything from loneliness and relationship needs, to affordable housing challenges, to how lethal street drugs have become, to economic/money issues.
Many, even most, workers on the frontlines of all service organizations feel the squeeze. There are often fewer resources, more needs than can be met, growing discontent and divisions in society, and simply being present with and serving people in need can tax your energies.
Some of the things that are most needed through these organizations are mostly the things that are simplest to provide. An hour to visit or play a game of cards with someone at The Legacy of Delano; extending an invitation to have someone join you for lunch at the Senior Center; praying for protection for our law enforcement; expressing gratitude; sorting clothes at the Thrift Shop; helping review or prepare someone's taxes; extending patience to workers whenever you're doing business anywhere, being mindful of how often they might be short-staffed; donating money to help make food programs go farther, assistance programs meet more needs; the list goes on…
We were privileged to have representatives from Love INC – Heartland; Delano Schools Better Together; Delano United Diversity Task Force; Wright County Community Action; The Legacy of Delano; Wright County Health & Human Services; Wright County Sherriff's office.
Light of Christ is committed to serving as Jesus has shown us and to loving our neighbors as if they were ourselves. As we envision our path forward, we know that growing our compassion and involvement is key.
A conversation about "what's hopeful" gave all of us encouragement and reminders about the importance of faith, of love putting into action, of being connected with one another. Watch for more discoveries!
Our Light of Christ Vision Team continues on in our Discovery and Listening phase of our work. At a recent Sunday morning gathering, we considered the reports from the MAP and I-MAP surveys. There were a lot of things we learned even though the number of responses were less than we had anticipated. Fifty-two compared to 152 four years ago. The sampling size was most certainly smaller, though there is still important information.

When measuring respondents experience of Belonging, the vast majority see a direct relationship between feeling a sense of belonging the more one participates in LOC's ministries, with 87% finding this to be true. Also, almost 90% feel that they are a part of something bigger than themselves in our congregation. Yet, describing our church as a "cohesive community" drops to about 2/3. And it drops even a bit more when people reflect upon that in a very personal way—about one-half seeing themselves as "an integral part" of the congregation.

Interestingly, among those who took the survey, we had growth in people's sense of excitement over the last time the survey was shared. About three-quarters like telling others about what is going on at LOC, compared with about two-thirds four years ago. And, a full 96% believe that Light of Christ is "making a difference in people's lives."

When asked about what should be our top priorities in moving forward, the number one priority was, "Growing worship attendance." Yes, we miss folks who aren't around. And we know that we have potential to grow our reach out into the Delano community and beyond.

Click here for the full MAP survey report.

Click here for the full iMap survey report.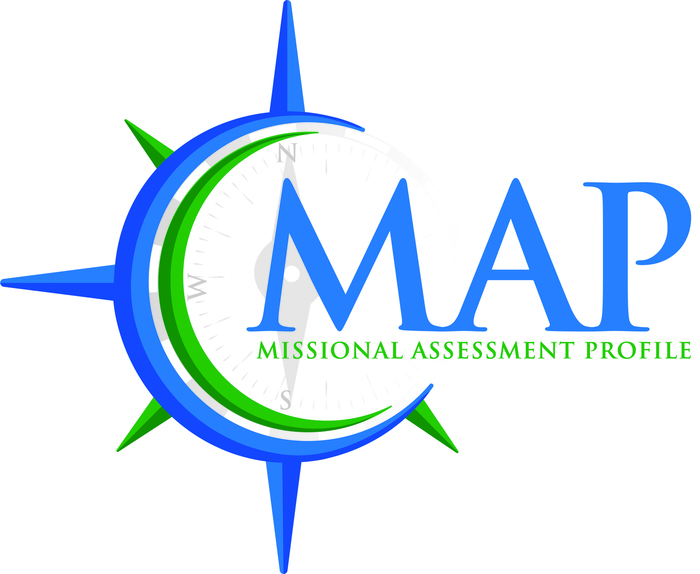 At the beginning of 2022, we decided to enter a visioning process—thinking and praying about, and also discussing our future steps as a congregation. Our Table Talks have not only connected and reconnected Light of Christ members, but they've provided opportunity to share some initial ideas about what God is up to with us and about our future direction. Now we are inviting all confirmed members to contribute input by taking two brief surveys:

The MAP (or Missional Assessment Profile)
The i-MAP (assessing our digital or Internet ministry impact)

While these two surveys are connected, you will click on two distinct and separate links in order to give your input. The last day to take these surveys is May 15th.

What do these surveys measure? A variety of things. Everything from congregational priorities to clarity of our mission to readiness for any change we might engage in to our strength of connections or belonging together to what motivates our giving to how inclined we are to reach out to others beyond LOC.

Both of these surveys will take you about fifteen minutes to complete, total. All confirmed members of your household are invited to each take the survey. You can use the same links. The surveys are anonymous, so please be as open and transparent as you can when responding. BTW, there are a couple of questions that invite you to provide financial information. Please only have one person per household fill out these specific questions.

Watch for an upcoming event when we will share the results of the surveys and also hear an interpretation of the data.

Thank you in advance for sharing your insights and perspectives. Please pray that together we might discern how best to serve God's purposes in our own congregation and in the broader community. If you have any questions or would like to discuss our visioning process at all, please reach out at any time.